Hey guys, I finally got my Magpul FPG so I have no more use for my MP9!
It has one problem though, it's missing a small cosmetic cover on the right side and full auto doesnt work very well, I think it needs to be broken down and cleaned. Nothing looks broken but I havent taken it down for a cleaning since I bought it and it sorely needs it.
Accepting any reasonable offer, please meet in Shinjuku to pick it up!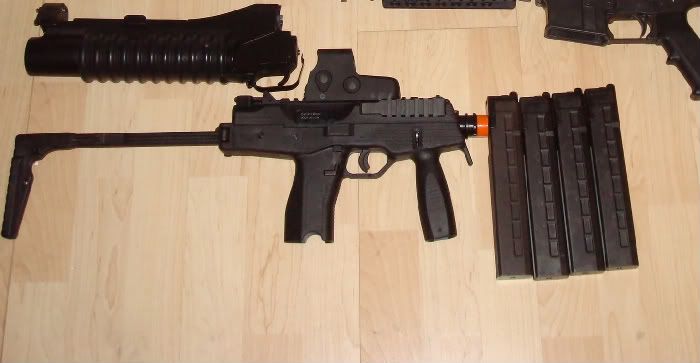 Not pictured is the fifth magazine, the small pistol sized one. Holo sight not included.
Payment via paypal greatly preffered. Here are a few more pics of it