Just thought I woiuld do a quick review of thes grenades.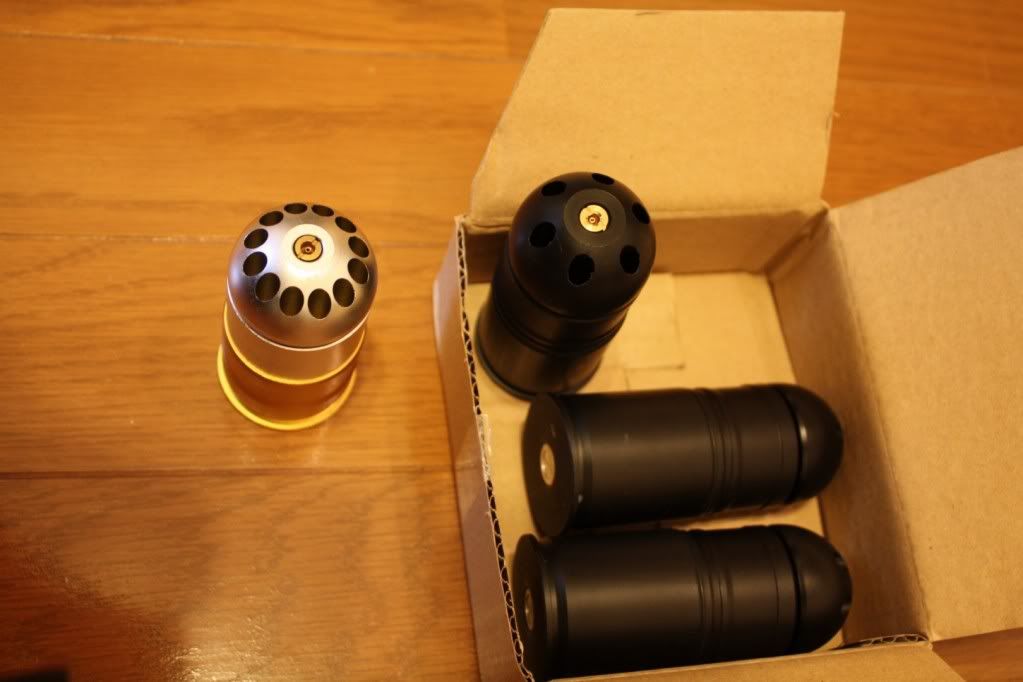 The 5KU Is and aluminum 12 barreled/96rnd grenade that costs $25 shipped on Ebaybanned.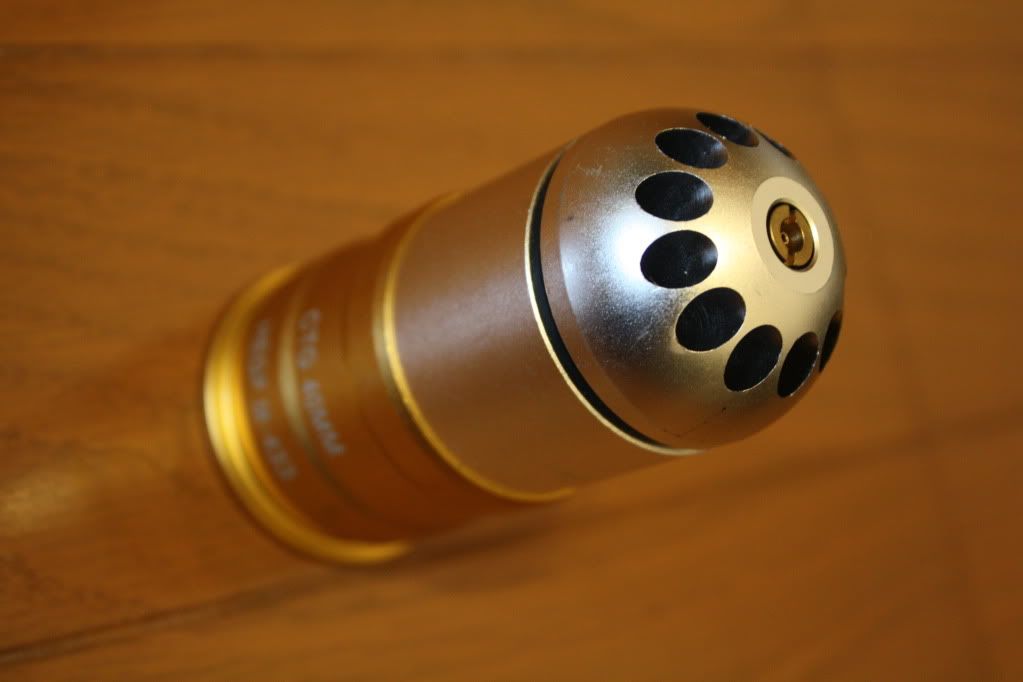 It is a good grenade. Closer to real steel size and shape. Unfortunately that makes for a smaller Gas resevior which makes for a less violent blast.
The fill valve on this grenades does not leak when filling and seems to be well made. The reset button only needs to be depressed a short distance to reset and is large enough to reset with your pinky.
It uses 4 ball bearings hold the gas in the res until party time.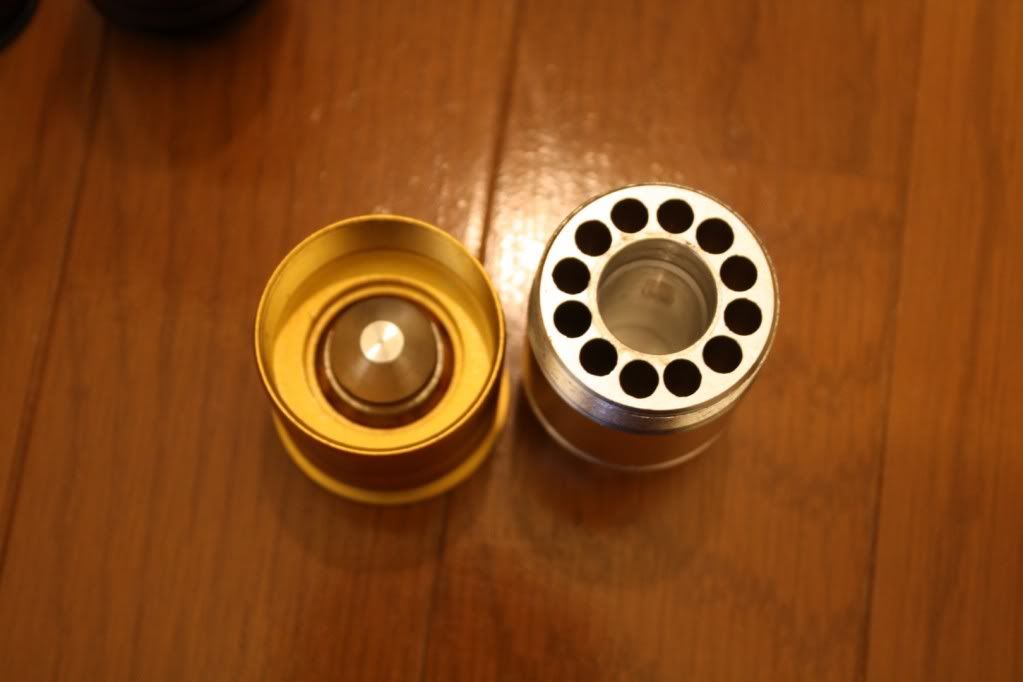 PROS
- $25 shipped
- Aluminum
- HEDP size and shape
- 96rnd
- quality fill valve
CONS
- Short effective range
- less violent activation than some grenades
- sharp barrel lip nicks and shaves the bb's during loading process
The Pro Arms grenades are 6 barreled/48rnd grenades and is mainly made of Polycetal(POM). They cost $38 for 3 not including shipping.
These grenades are taller than the 5KU and have only six barrels. The gas resevior is larger and teh blast from these grenades is much better. It literally has recoil.
Also since it stores less bb's and has only six barrels this grenade has a much better range and bb velocity than the 5KU.
The fill valves on these grenades are just average. They are leaky during filling iof you aren't squared up with the fill nozzle.
The reset distance is greater and I find myself using a hollow pen to reset them.
They are POM so they handle temperature changes well.
They also have 4 ball bearings to keep the gas in place until party time.
They have an aluminum insert where the ball bearings reside to ensure longevity of a similarly constructed aluminum grenade at a portion of the price.
PROS
- Great range and velocity
- violent blast
- cheap price
CONS
- tricky fill valves at times
- reset distance
- unrealistic looks
Side by side comparisons..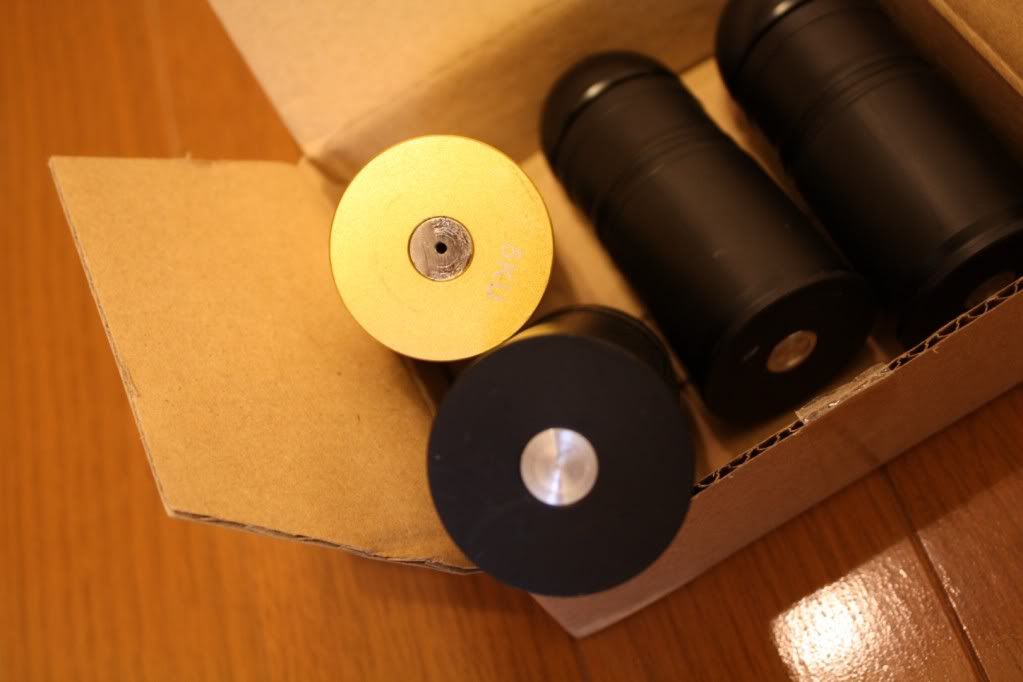 Demo Video...