Field info here:
http://svg-ops.jp/
and
http://fieldops.militaryblog.jp/
Preliminary report from Ginga here:
http://www.tkoverkill.com/showthread.php...ield+tokyo
So I decided to head out to try this field due to it's closer proximity to my area (I live out in Fujisawa). It took me about 1 hour from my door to the field, and cost me about 1000 yen in transport total both ways. Getting there without a car is not the most convenient process though, as I had to take the train, then a bus and then a short trek through a hilly neighborhood area. Not terrible, but it should be noted that if you're coming on foot with a lot of gear, be prepared to haul it a bit.
Organization seems to be a little smoother than what Ginga reported in his initial impressions about about a year ago. The staff was generally on top of things, and we were up and rolling on schedule. Games were pretty simple: team deathmatch, capture the flag, a variation of capture the flag including a empty water tank, and a medic game. There was also a couple of pistol games after lunch to get people going again after eating. All games were full auto, so lasers were in full effect. I enjoyed myself, but this is not a field to go to for public games if you're looking for a more tactical experience. Very much the dress up and blaze it crowd in attendance.
The field itself is a bit small and hilly for my tastes. One problem I had is that in the morning, the team bases were set on the top and bottoms of the hill. Sure enough, whatever team was on top generally won, as they had a high ground advantage, and their base was also better protected (with a wall of pallet barriers). Low ground base had no pallet walls and was pretty easy to shoot down at from the high ground position. Hiding in the bush is a good tactic, and thankfully the cooler weather meant no mosquitoes, but I could see that being a real nightmare in the summer.
Safety area had a good amount of benches, and a small table for buying marked up BB's and Gas. Free coffee was available, which was appreciated. A very small and narrow range was setup, making it difficult to zero your sights since the bench area could hold maybe 2 or 3 people. During power check in the morning it's way to crowded to do much else than take a few shots. With about 60 people there that day, it was a little crowded and latecomers had to settle for blue tarp or pallet to lay their gear down. Bathrooms as stated before were all the way back at the parking area, but on the plus side they were very clean, and essentially house toilets.
Ginga gave the field a 2/5 in his initial review, I would upgrade that to a 3/5 with the caveat that it's only really an option if you A) live west of Tokyo, B) don't mind full auto games, C) come in a cooler season.
I enjoyed the day, and had fun with a generally friendly and clean playing crowd (near the end shot calling got a bit squify, but overall don't feel anyone was being overly zombe-ish). I'd go again if there was a month of no TKO games and the urge to shoot was high.
Quick Breakdown:
PROS:
- Closer and cheaper option (for people living west of Tokyo)
- Good organization
- Good turn out for public game (about 60 people)
- Clean bathrooms
- Free Coffee
CONS:
- Pricey (3500 yen for the day)
- All Full Auto games
- Lack of cover
- Hilly area (both getting there and in the play area)
- Have to walk a bit to get to the bathrooms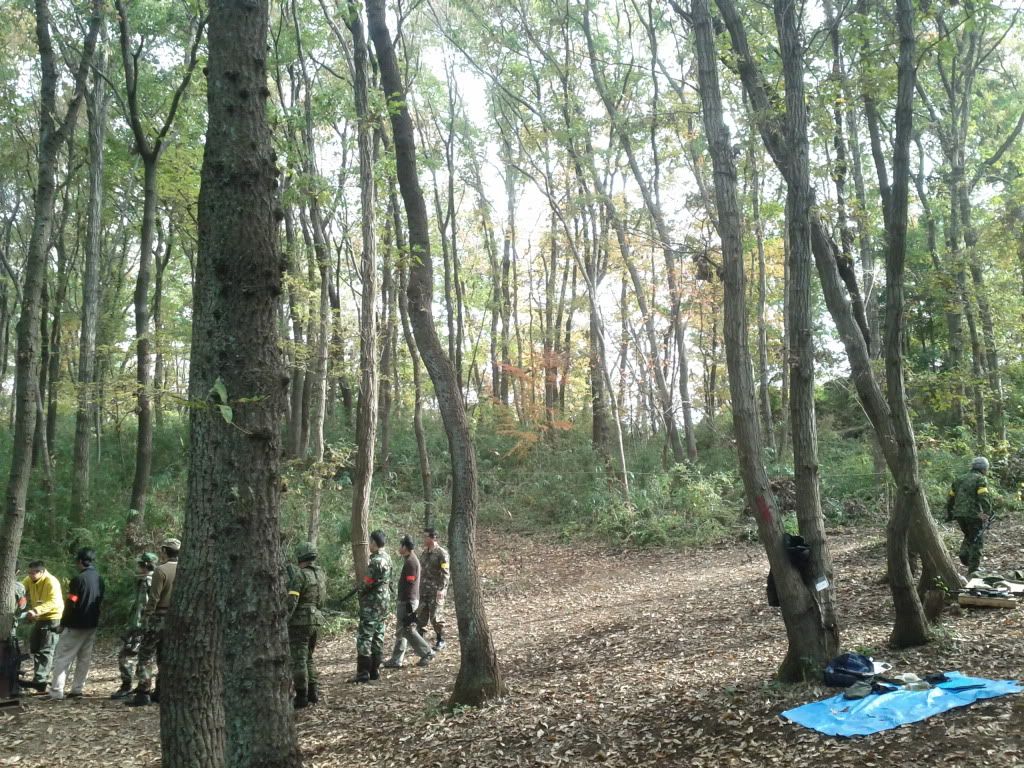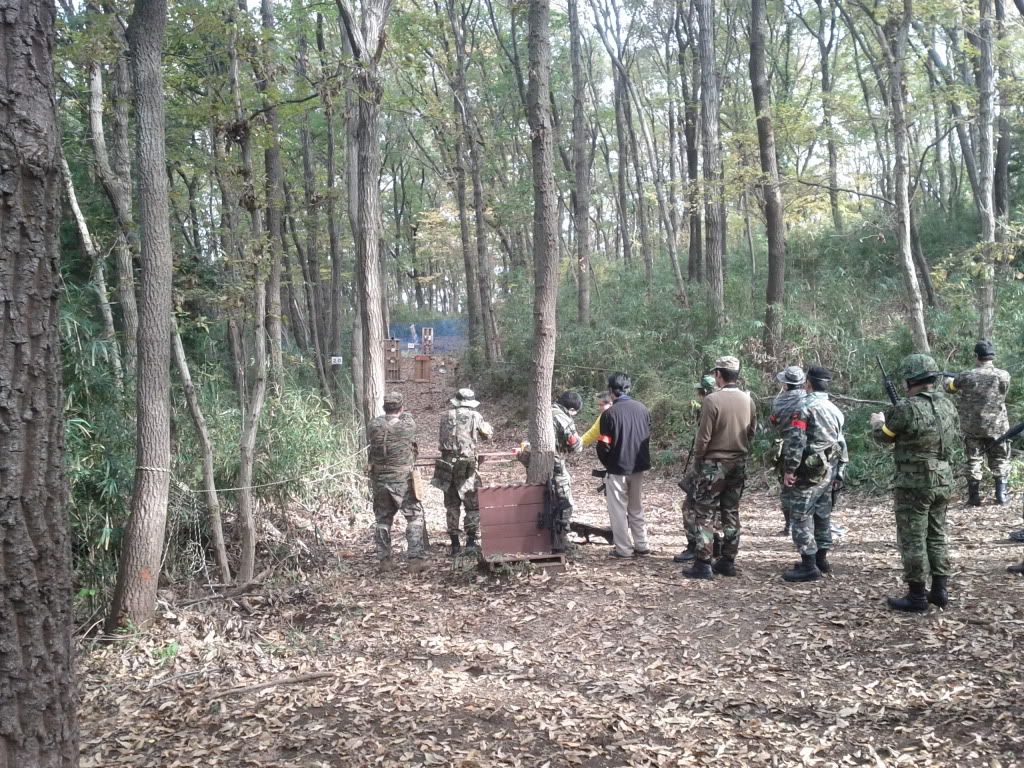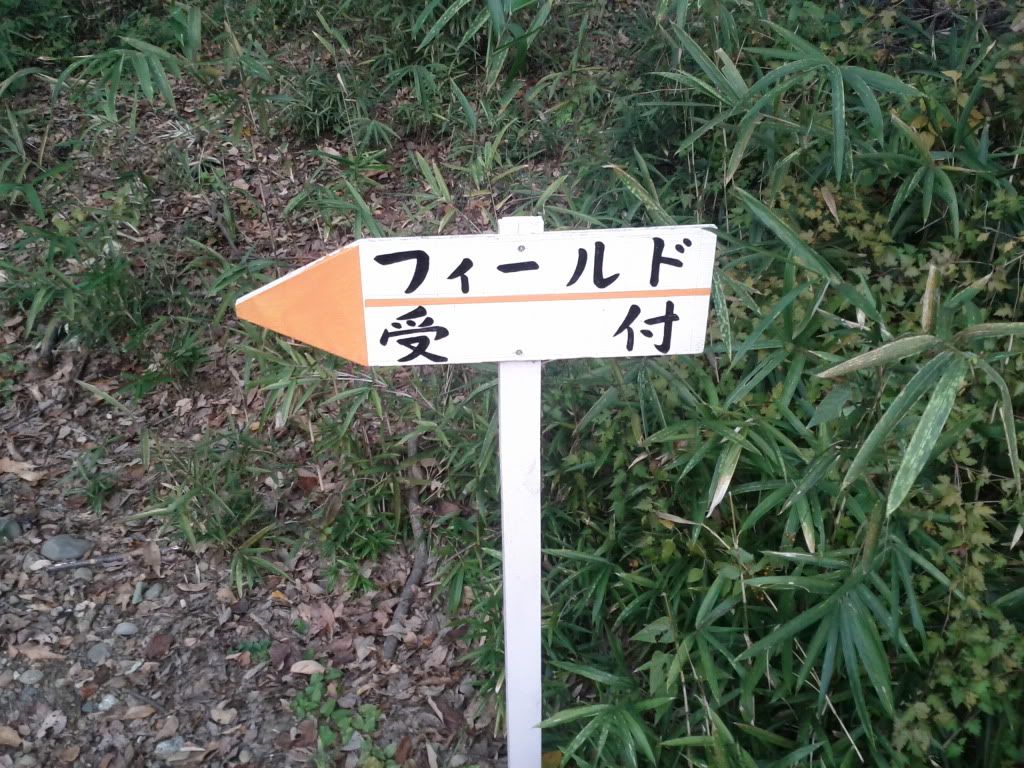 The last pic was just to show the weird charcoal art store where the bathroom is. Airsoft and charcoal art, it's a perfect match!