Picked up a Crye Glock Holster today for 1600 Yen
I thought it was a good buy so I felt the need to pass it on...
It fits ANY glock with ANY light!
It adjusts left hand, right hand, draw angle and belt width. This is all done with ONE screw.
I was told KSC/KWA glocks may be a tight fit, but I had no issues.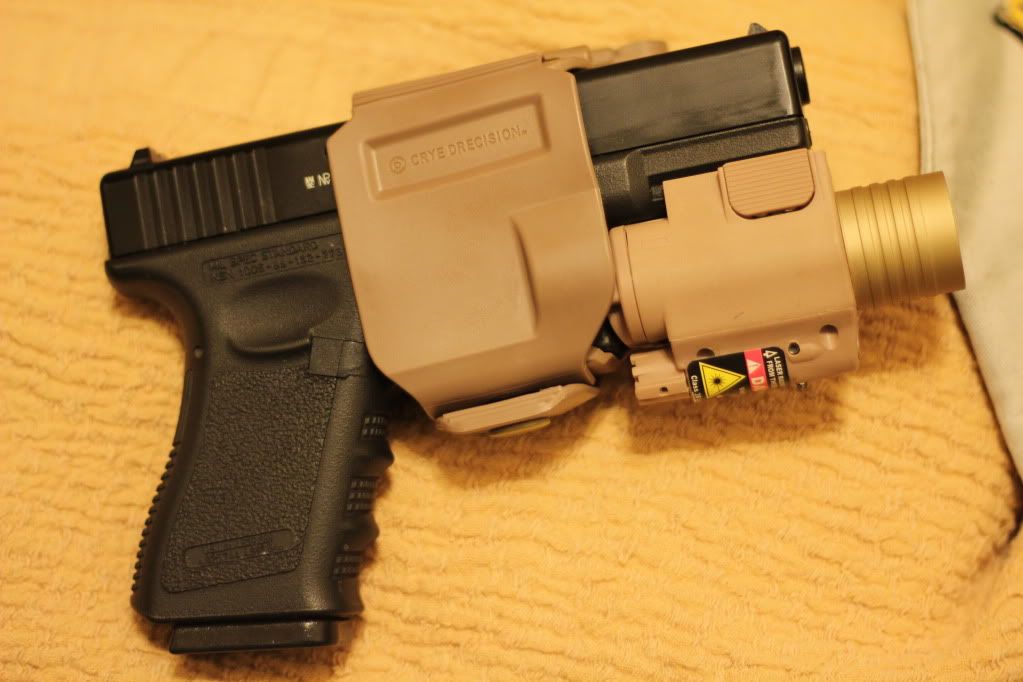 Basically a plastic clip holds the trigger gaurd and top of the slide while a rubber strap secures the gun.
To draw, use your trigger finger to pop the snap like so...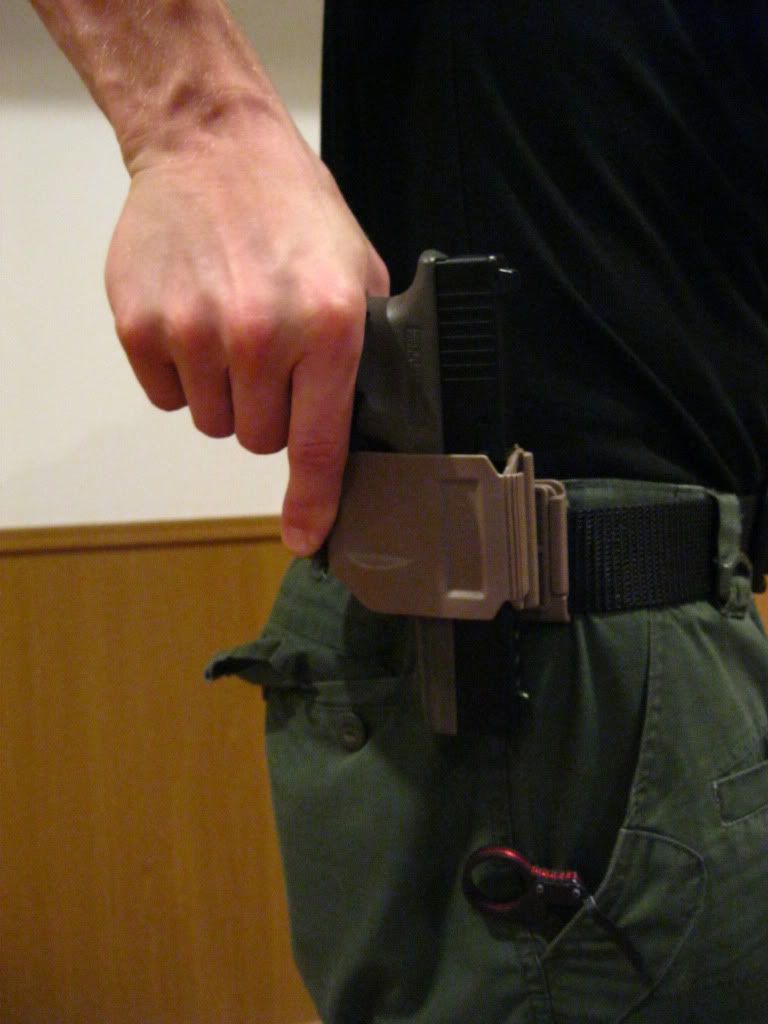 There is a split in the belt clamp it will dig into MOLLE webbing or a BDU style belt. A thick Duty Belt may cause problems.
So basically for less than 20 bux you can carry any Glock. That's what you call a "win"